LASER HAIR REMOVAL TORONTO | LASER HAIR REMOVAL SCARBOROUGH
Looking for laser hair removal Toronto and laser hair removal Scarborough? Look no further. Our east end Toronto laser hair removal clinic is located at Rosedale Medical Centre 600 Sherbourne St #605, right across from Sherbourne St and Bloor St subway station.
Laser hair removal is reliable. Forty years of experience demonstrate its safety and efficacy, and the effects are stunning. We are not shocked, however, when we hear from individuals who have undergone laser hair removal with poor results. Sadly, this is a frequent occurrence. The efficacy of laser hair removal is highly dependent on the competence and diligence of the professional performing the procedure.
For an efficient laser session, the technician must be able to administer the optimal quantity of energy to the client's skin without over- or under-treating. It is a delicate equilibrium developed by experience.
Laser Hair Removal in Toronto is the place to go, whether you're a beginner or looking for a more competent and friendly practitioner. They spend more time with clients and provide superior, more comprehensive work. Therefore, stop frequenting "beauty bars" and "spas" and come be yourself among people who know you and your body hair. They will provide for your needs.
How does hair removal by laser work?
The laser hair removal method employs light to heat the hair developing beneath the skin. When our hair is heated at the proper rate and temperature, the group of cells that support the hair is destroyed, and the hair follicle is permanently disabled. It's that easy.
At any given moment, only roughly one-third of the hair on our body is in a treatable growth phase. The remainder of our hair is either in the process of shedding or has been expelled from the follicle; the follicle is currently quiescent in preparation for creating a new hair.
Due to this natural hair growth cycle, effective laser hair removal takes consistent treatments over ten to twelve months before the technician can target every follicle in a specific location.
When regularly scheduled treatments are administered throughout a client's whole body hair growth cycle, most customers may anticipate a permanent hair reduction of 60 to 90 percent.
Who is laser hair removal suitable for?
Laser hair removal is for everyone, including women, men, cis, trans, and non-binary individuals, as well as people of all sizes, shapes, and abilities. Suppose you don't want to shave or would like to shave less if you suffer from ingrown hairs or have overactive hair follicles or higher-than-average androgen levels.
If you need to align your hair growth patterns with your gender presentation, or if you have a disability and cannot shave, there are numerous reasons to begin. These are all excellent arguments for laser hair removal.
The long-term effects of laser hair removal and how it will operate in our life may vary amongst individuals. Ethnic background, hormone levels, skin tone, and hair type all have a role in determining the number of sessions required and the degree of permanent hair removal achievable. Toronto laser hair removal clinics carefully consider all of these elements to ensure that we can safely and efficiently accomplish our client's goals.
Included among the advantages of the Cynosure Elite iQ for laser hair removal are:
Compatible with all skin types
Treatment is suitable and may be performed during the lunch hour
No inactivity
ache-free
Secure and efficient
Permanent outcomes
FAQs Laser Hair Removal Toronto | Laser Hair Removal Scarborough
What is the cost of laser hair removal?
The cost of laser hair removal in Toronto ranges from \$99 to \$499 in each zone, and a bundle of five treatments is offered.
How do I get ready for laser hair removal?
We do not recommend waxing or plucking the day before treatment, but you may shave. Once your therapy sessions begin, you should cease plucking and waxing entirely.
How long does laser hair removal recovery take?
There is no downtime associated with laser hair removal. After the treatment, there may be some redness and swelling, but these will subside within the first several hours.
How much time does laser hair removal require?  
In Toronto, permanent hair removal requires 15 to 30 minutes in each zone.
What limits apply to laser hair removal?
After therapy, regular activities can be resumed. On regions treated with laser hair removal, you should wear sunscreen, and we may recommend a specially designed skin care product.
How many laser procedures are required?
Because various portions of your hair grow at different rates, repeated treatments are necessary for maximum results. Many patients choose our unlimited treatment plan, which is more cost-effective over time.
Elite iQ Laser Hair Removal
We use the latest Cynosure Elite iQ laser hair removal at our Toronto laser hair removal clinic.  Cynosure's Elite iQ is the Gold Standard for hair removal with the patented Skintel technology, the only FDA-cleared melanin reader, it determines the average melanin density of skin, removing any guesswork out of determining the right settings for each client.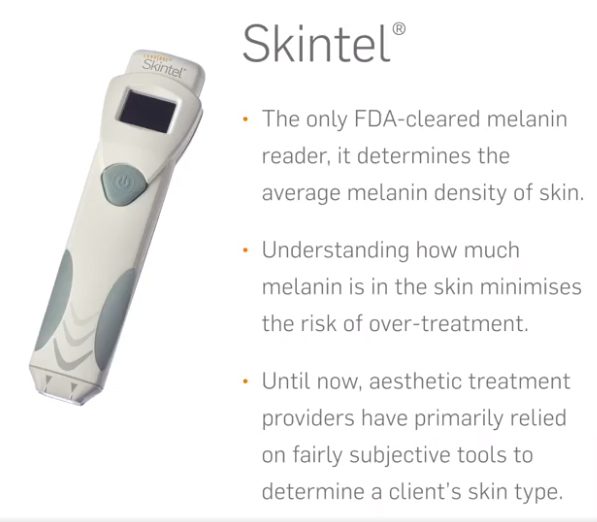 Latest Hair Removal Cost Toronto
For the latest cost for laser hair removal Toronto, CLICK HERE
Laser Hair Removal Near Me - Laser Hair Removal Toronto